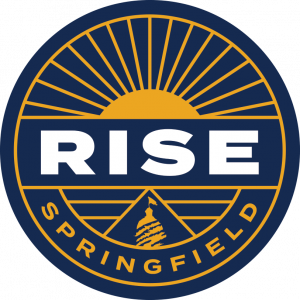 Real
Interactions
Support
Education
RISE Springfield
RISE Springfield is the young professionals networking group of The Greater Springfield Chamber of Commerce.
RISE was formed with the idea of using real interactions to support educational opportunities through professional development, community involvement, leadership and networking among young, emerging leaders.
Mission
Strengthen the greater Springfield community by fostering professional development, resources, and networking opportunities for young emerging leaders.